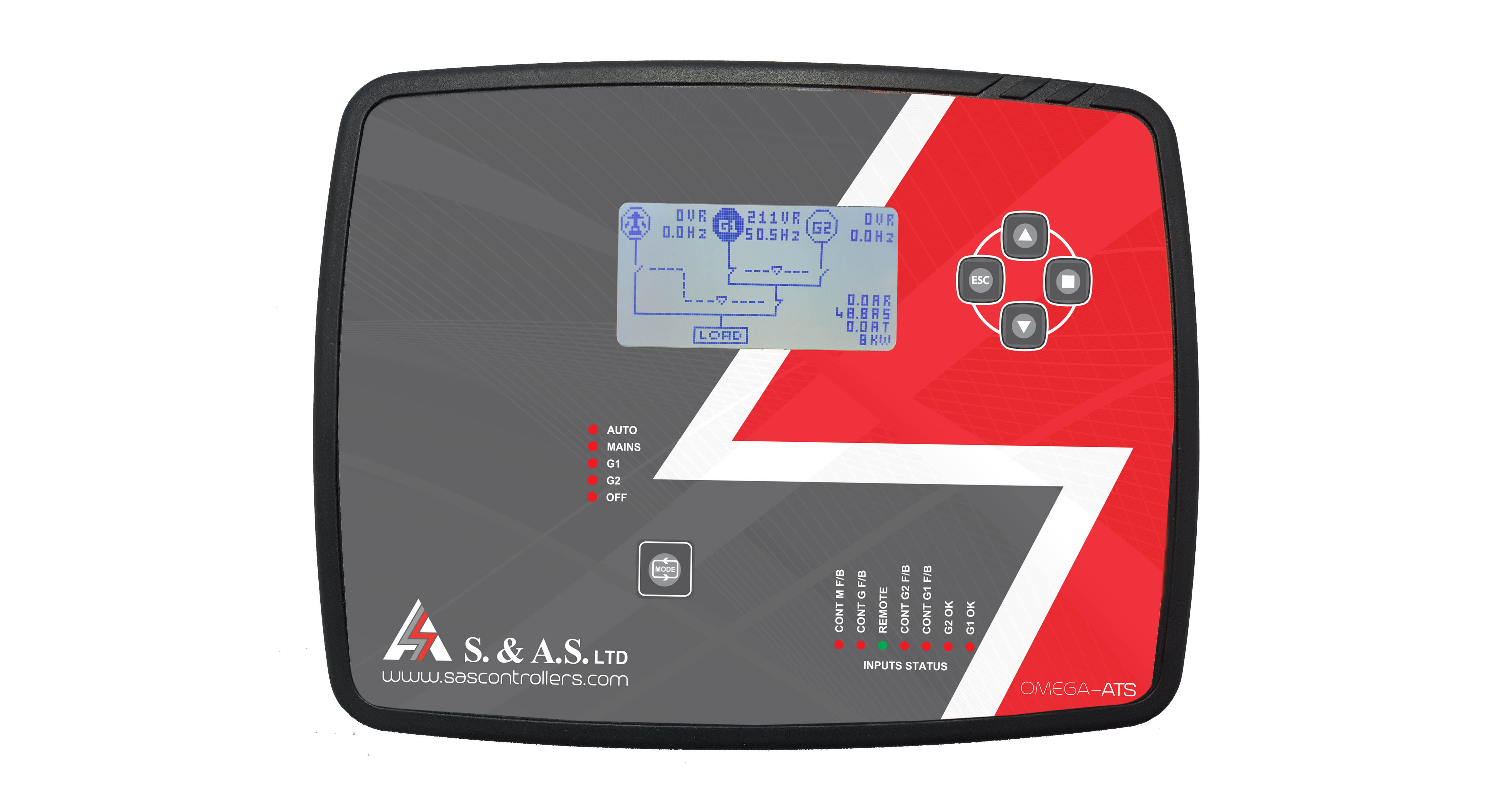 OMEGA ATS V1.2
AUTOMATIC TRANSFER SWITCH CONTROLLER
- For 1 utility (optional) & 2 generators of the same rating:
Alternate function to keep running hours of the gensets equal.
- For 1 utility (optional) & up to 3 generators of different rating:
Automatic switching between the gensets based on the load.
- Isolated measurement of the voltages and frequency on all sources.
- Current measurement on the load side.
- Graphical LCD display.
- 4GB Micro SD card for event and data logging.
- Ethernet interface.
- USB interface.
- Serial RS485 Modbus protocol.
- Internet communication.
- On-site firmware upgrade.